FREE JIU-JITSU WORKSHOP (No Charge)
Saturday, June, 18. 2022 @ 7:00PM
7 REASONS WHY YOU SHOULD START JIU-JITSU NOW
1. IMPROVED MENTAL HEALTH
2. WEIGHT LOSS
3. BETTER CONDITIONING
4. INCREDIBLE SELF-DEFENSE SKILLS
5. IMPROVED PROBLEM-SOLVING SKILLS
6. BETTER FLEXIBILITY AND RANGE OF MOTION
7. SOCIAL SKILLS AND MAKING FRIENDS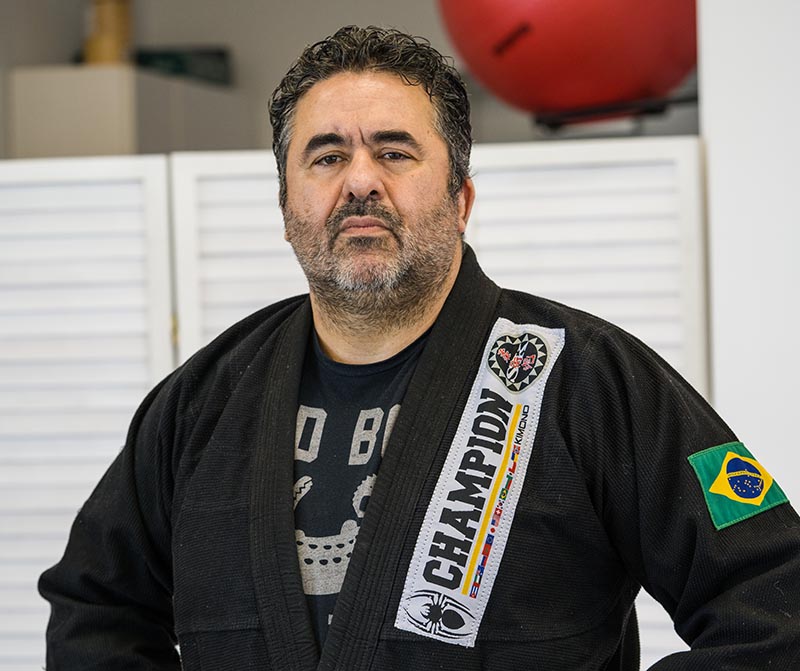 Master Bruce Harvard is certified 5th Degree Black Belt by IBJJF, USBJJF, FPJJ, and EUAJJF
Holds Highest Rank in BJJ.
Master Bruce Harvard, is regarded as a pioneer of Brazilian Jiu-Jitsu in the Midwest region of the U.S. He obtained the highest degree in Brazilian Jiu-Jitsu under IBJJF in Illinois. In the early 1990s, he was one of the very few black belts in the world when he earned his degree under Master Roberto Lage and Master Otavio Almeida Junior (who were both the president and vice president of the Sao Paulo Brazilian Jiu-Jitsu Federation [FPJJ]).
He opened his first academy in Oak Park, IL in 1995 and has represented FPJJ ever since. Known as a scholar of Jiu-Jitsu, he has been requested for consultation, coaching, and seminars by athletes from the entire world. His mission is to further the tradition of loyalty and pride in BJJ — by his masters and grandmasters. He is also a Kodokan Judo black-belt and lived in Japan for several years.
He has been invited to teach BJJ in sports clubs in Amsterdam, France, Germany, UAE, Morocco, and Saudi Arabia,
which all of them resulted in high attendance and success due to his great knowledge, joy, and passion to teach his sport.
● Certified 5th Degree Black Belt by IBJJF, USBJJF, FPJJ, and EUAJJF
● Highest-ranking Black Belt in the Midwest
● Recognized for high scholarship in BJJ knowledge
● Established and launched one of the first BJJ dojos in the Midwest
● Established several affiliated academies worldwide in places like Holland, Jordan, Ukraine, and Morocco
● Design programs including beginners, intermediate, and expert level BJJs; create programming for no-gi, MMA, and Kick-boxing courses.
● Coach and train several prominent professional MMA fighters who have either competed or are competing in UFC, Pride, Strikeforce, Bellator, and K1.
● Lead BJJ/MMA seminars and workshops worldwide including Holland, France, Ukraine, Jordan, Germany, United Arab Emirates, Morocco, and Saudi Arabia.
WHAT SHOULD BE INCLUDED IN A WORKSHOP (Gi or no Gi)
This workshop is for all levels and all style of martial art practitioners are welcome such as wrestling, Judo, kickboxing and etc.
BJJ – workouts
BJJ – takedowns
Self-defense
Escaping
Submissions
Leg locks
Dars chocks
Questions & Answers
This workshop is for Men & Women, Children (10+)
All disciplines are welcome!